What I love about the days following Valentine's Day.... is...
this!!!
Cut flowers are on sale for 50% off!
I love them!
Unfortunately the pussy willows are not on sale...
but not expensive and....
they are so great to have around at this time of year.
I love to have little arrangements all around the house.....
By the sink....
are little teacups filled with button mums.
In the pantry....
and the pantry window....



....and on the dining room buffet.
All for less than 20$!
Now that...
is BLISS !
I am linking this up with: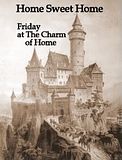 " border="0">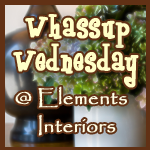 I have removed the blog hop party from my post. Hope this does not cause problems for anybody. Sorry.
A tantôt